Vegetable Korma
The most wonderful thing happened to me at the Indian market last night. I was checking out and the cashier asked me if I'd tried any of their ready made hot food. I said no and she asked if I'd like to try some. I'm no fool, so of course I said yes. She then proceeded to spoon a little taste of about six dishes over some rice. It was all so good, made my mouth happy. Maybe I'll go for lunch tomorrow.
The veg korma turned out to be a complete success! As always, make sure you have your helpers ready before you start cooking. These are my helpers: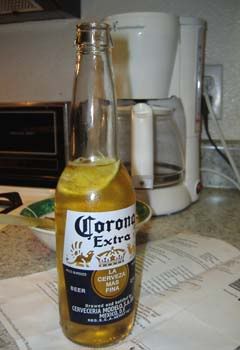 The following is a modified version of
this
recipe.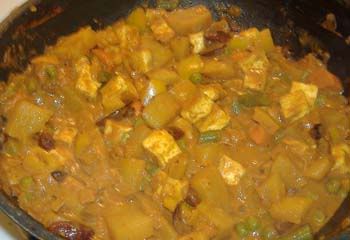 INGREDIENTS:
3 tablespoons vegetable oil, divided
1/3 cup mixed nuts (I used cashews and almonds)
1 medium onion, grated
3 cloves garlic, finely chopped
1 in fresh ginger peeled and finely chopped
1 (8 ounce) can tomato sauce
1 teaspoon cayenne pepper
1/2 teaspoon ground turmeric
2 teaspoons ground coriander
1 teaspoon garam masala
1 cup water
1/2 cup chopped carrots
1/2 cup chopped bell pepper (I used yellow)
1/2 cup chopped fresh green beans
1/2 cup green peas (I used frozen)
1 cup chopped potatoes – parboiled for about 5 min
½ lb soft tofu cubed
1/4 cup soymilk
1/4 cup coconut milk
salt to taste
DIRECTIONS:
1. Heat 1 tablespoon oil in a large skillet over medium heat. Place mixed nuts in the skillet, cook and stir until golden brown, and set aside. Stir onion into the skillet, and cook until tender. Mix in garlic and ginger, and cook 1 minute. Stir in tomato sauce, cayenne pepper (note: if you like it pretty spicy you can go with the full 1 t cayenne, otherwise use your own judgment), turmeric, coriander, and garam masala. Pour in water, and mix in nuts, carrots, green bell pepper, beans, peas, and your partially cooked potatoes. Bring to a boil. Reduce heat to low, and simmer 20 minutes, until potatoes are tender.
2. Heat remaining oil in a separate skillet over medium-high heat, and cook the tofu on all sides, until golden brown. Gently stir into the skillet with the vegetables.
3. Stir soymilk and coconut milk into the skillet. Bring to a boil, and continue cooking 2 to 3 minutes. Season with salt to taste, I found ½ t to be enough salt.
We served this up with some rice and naan. It's so delicious, Indian food is pretty much my favorite thing in the world. Do yourself a favor and try this.