My man is the best man
Here's a few shots from the wedding last weekend. I have so much red eye removal to do it's not even funny, it's in pretty much every picture. Oh, the magic of Photoshop.
That's the beautiful bride, Ilene, and the dashing groom, Max.
Jason and me in the lobby of the reception hall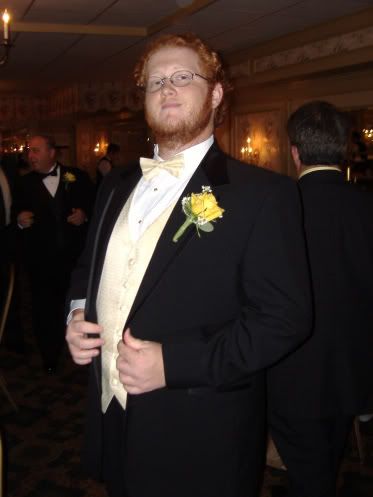 Jason looking muy caliente in his tux.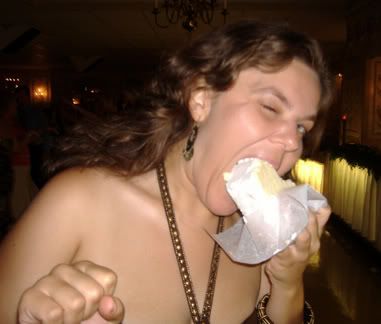 Mmm, cake.
And that's me and the groom hanging out (aka "drinking") at the hotel after the rehearsal dinner.
Much fun was had by all. Mazel Tov to the bride and groom!