Dal-licious food + Solstice Canyon
I made the Three-Bean Dal from Vegan Planet as seen on
VeganCore
last week. It's so good I made it again tonight, but with chickpeas instead of red beans 'cause I didn't have any more. I also reduced the oil to 1 T, and I added a handful of fresh chopped cilantro toward the end in addition to the cilantro garnish, and served with a lime wedge to give just a little taste of sweet/sour. I will be making this regularly.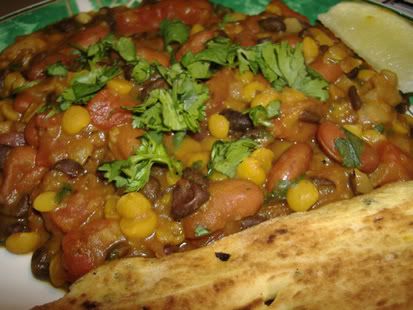 This is just some baked falafel patties (from box mix) on a bed of whole wheat cous cous, topped with
hummus
, avocado chunks, diced heirloom tomato, and a couple of olives. Easy and yummy.
These are the Guatemalan Insanity Peppers I picked up at the market last week.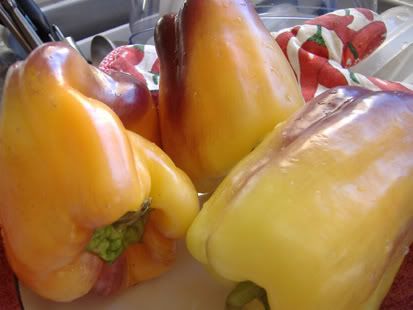 Jason and I took Dexter hiking in Solstice Canyon this afternoon before his Canine Good Citizen test. You can see some
pictures
there. Jason is so happy that the crazy camera lady must take his picture repeatedly.
As for the test, well, Dexter got 8 out of 10 which I think is pretty respectable. Sadly, you need 10 out of 10 to pass. Good news is you can re-test as many times as you want. I think with a little work Dexter will nail it the second time around. We still love him anyways.